JEET

PRIVATE SECTOR ENGAGEMENT INITIATIVE FOR TB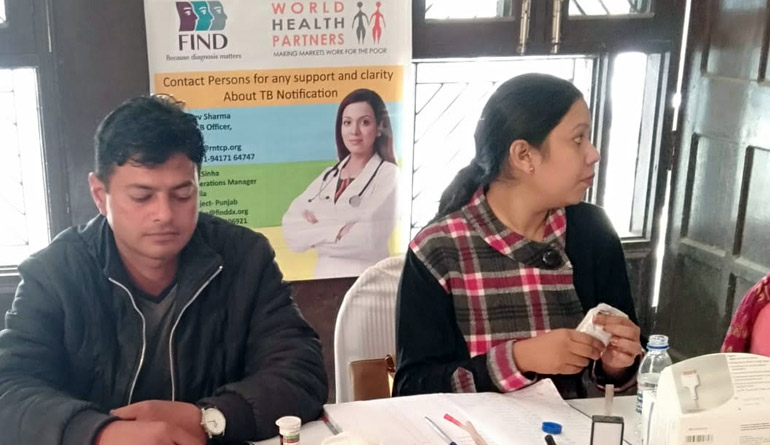 Over half of the estimated 4.6 million TB infections in India are treated by a scattered range of private providers ranging from high quality hospitals in cities to informal providers in villages. The National Strategic Plan underlines the vital role of the sector and calls for standardizing and regulating its involvement and, in view of its predominant role in curative care, further augmenting its contribution in a strategic and systemic way.
The Joint Effort for Elimination of TB (JEET) is an initiative to address this need. It was launched on June 1, 2018, under which WHP partners with two international organizations in seven cities to demonstrate the power of the private sector. With the Clinton Health Access Initiative-CHAI, it covers three cities (Ahmedabad and Surat in Gujarat and Darbhanga in Bihar) and partners with the Foundation for Innovative Diagnostics-FIND to cover four cities (Ludhiana & Jalandhar in the Punjab, and Kolkata and Howrah in West Bengal).
JEET aims to set up effective and sustainable ways to strengthen existing systems and seamlessly extend quality TB care to patients in the private sector in order to facilitate better reporting of TB cases, create access to affordable TB diagnostics and retain patients until complete treatment to ensure catastrophic costs are avoided in the future.
The organization works closely with the National Tuberculosis Eradication Programme (NTEP) at all levels and through its projects seeks to identify triggers that will assist NTEP in designing effective responses. This relationship will serve as the foundation for seamlessly transitioning to the public sector in the time ahead for long-term sustainability. Toward this objective, WHP has started replacing commercial drugs with government-procured supplies at private pharmacies which the patients can access through an abuse-proofed, digital support system. The project has facilitated a method by which the government will directly pay private providers for case notification and treatment completion.
---
SUPPORT:
Global Fund through CHAI and FIND with a grant of $3 million for three years.
---
LESSONS
AND RESULTS:
The unique feature of this project is its implementation with the active participation of the government's TB department so all decisions are aligned with larger policy norms to make transition to full government ownership easier. It acts as a bridge between the government's flagship NTEP and the dominant players in the private sector, to improve TB diagnosis and treatment that ultimately improves case notification and treatment success. The model has produced spectacular results and as on has generated notifications since its inception in June 2018.
---
WHP welcomes the opportunity to collaborate to implement this commitment.

Partner with Us