Hygiene and Behaviour Change Coalition (HBCC)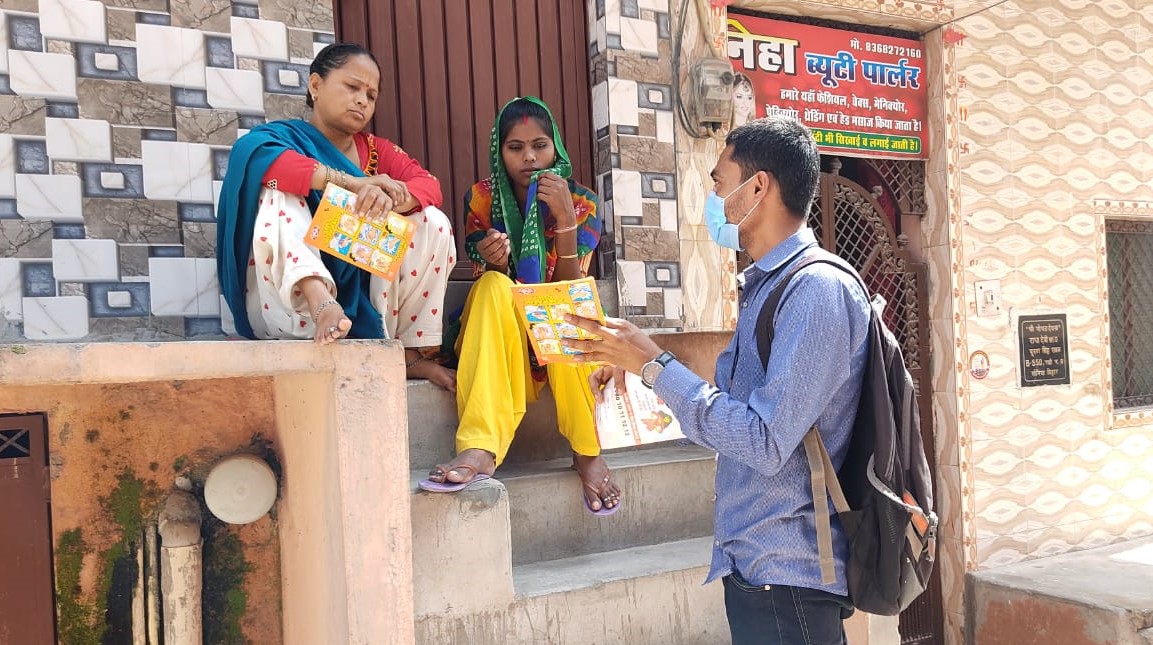 COVID-19 has exacted a heavy price from the cities of Delhi and Ahmedabad. While vaccinations are gradually being expanded, there is concurrent need to ensure precaution and prevention to strengthen the fight against the pandemic. Hand and surface hygiene are simple ways of effectively containing the spread of Coronavirus. However, due to poor access to hand-washing facilities, limited availability of soap, and lack of proper information and understanding of hand hygiene practices, millions of people are vulnerable to contracting the virus. People in slums are particularly vulnerable due to unhygienic living conditions, poor sanitation and overcrowding.
Hygiene and Behaviour Change Coalition (HBCC) project envisages to create a healthy hand and surface hygiene regime to contain the spread of Covid-19 among the vulnerable slum population. World Health Partners (WHP) in partnership with Population Services International (PSI) is implementing the HBCC project in the slums of North-East Delhi and Ahmedabad Municipal Corporation.
HBCC has been launched by Unilever and UK's Foreign, Commonwealth and Development Office (FCDO). The objective is to mount a rapid response to contain and limit the spread of Covid-19. The programme will reach up to a billion people globally, raising awareness and changing behaviour, to make sure people are washing their hands with soap regularly and disinfecting surfaces.
WHP intends to reach approximately 600,000 vulnerable beneficiaries directly and indirectly with sanitation and hygiene messages in its project area. The project effectively covers all five and above age groups. It specifically includes women (18-59 years), men (18-59 years), children (5 -17 years) including children both in and out of school, senior citizens (60+ years) and frontline health workers (FLWs).
Since January 2021, the project reached out to 2,18,883 people directly, demonstrating and advocating hand and surface hygiene behavior through Inter-Personal Communication. Diverse communication channels including digital routes as well as mass-media platforms were also used to take the messaging around COVID-19 appropriate behavior. Through digital media (WhatsApp, Youtube and Facebook) hand hygiene messages have reached to 2,10,753 people and 3,27,350 have been connected through mass media based promotional activities. In addition, 363 Front Line Workers (AWW, ANM, ASHA) have also been trained on better hand & surface hygiene practices. Through direct and in-direct means the project has reached out to 7,57,349 people in slums of NE Delhi and Ahmedabad till July 31, 2021.
---
WHP welcomes the opportunity to collaborate to implement this commitment.

Partner with Us