Comprehensively Address Mental Health (CAMH)

Issues due to COVID-19 Pandemic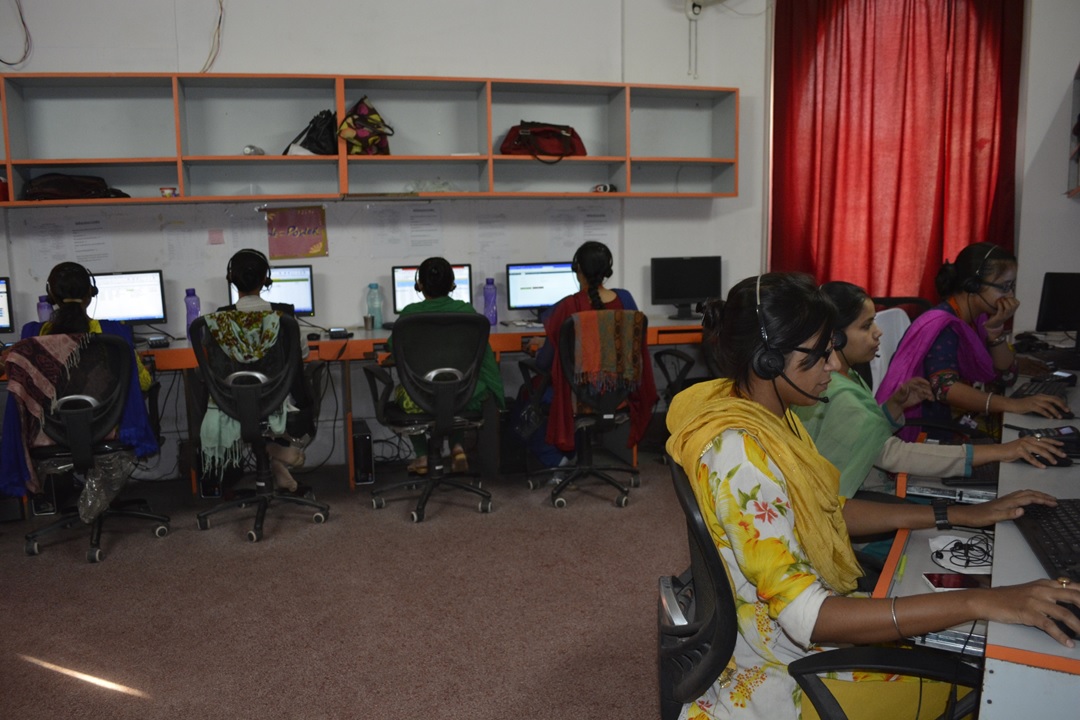 The COVID-19 pandemic and the resulting economic crisis have adversely affected people's mental health and created additional barriers for individuals already suffering from mental illness and substance use disorders. India is the second most COVID-19-affected country, with its total cases standing at 28 million as on May 31, 2021. As the pandemic wears on, the remedial public health interventions also expose many people to situations such as isolation and job loss, situations that typically link to poor mental health outcomes.
This global pandemic has led to a drastic alteration in the day-to-day lifestyle of individuals. While measures such as social distancing are crucial to safeguard the health of citizens, they create negative consequences such as loss of jobs, economic vulnerabilities, and psychological trauma resulting from isolation, loneliness, and uncertainty. This quarantine paradox has serious psychological and socially disruptive consequences that also includes a surge in gender-based violence.
WHP received a supplementary funding of $3 million from USAID on June 8, 2021 to undertake early screening, diagnosis and management of mental health issues of identified COVID-19 patients and their family members, including gender-based violence, which will be managed through reconfiguration of WHPs tele-counselling and tele-medicine platforms. The project will use a combination of virtual sessions with physical follow-up services, establish linkages for timely referral for enhanced care, and institutionalize mental health services in three high burden states of India - Gujarat, Jharkhand and Delhi.
The project will cover an area inhabited by 40 million people and deliver mental health care and counselling to 200,000 direct beneficiaries. This project integrates a COVID-linked mental health component to an ongoing project in which over 2,560 TB have been screened since October 2020 for common mental disorders among TB patients. The TB project covers the districts of Ahmedabad, Gandhinagar & Surat in Gujarat, and Ranchi, West & East Singhbhum in Jharkhand and East Delhi, North Delhi, South East and West Delhi in Delhi. Incidence of TB has witnessed a high prevalence of depression among patients which is likely to be replicated among patients who test positive for COVID. This requires easy access to routine screening. The project is testing out the impact of psychotherapeutic counselling by health workers to improve mental health and to define more patient-centric metrics of care.
Till September 30, 2021 in CAMH project a total 32,863 households were reached and 1,13,145 population covered. 41,046 beneficiaries were motivated for Covid-19 vaccination and their vaccine hesitancy was addressed. Also, 87,520 people were screened for mental health issues using PHQ-4 tool and 9,132 people were identified with varying levels of mental health challenges. 7,981 people, who had mild symptoms were then connected to WHP's Centralized Call Centre (CCC) for online counselling. As part of the project intervention, a total of 33,414 Covid-19 positive patients were engaged during this period and 30,062 were screened for mental health issues by Care Coordinators. 3,808 COVID patients were found with mild mental health issues and were advised for online counselling. In addition, 30,741 family members of Covid-19 positive patients were also engaged at the household level and 24,014 were screened for MH issues by CCs. 1,220 family members of COVID patients were found with mild mental health issues and were given first round of counselling by the Care Coordinators, before enrolling them for online counselling through Centralized Control Centre.
---
WHP welcomes the opportunity to collaborate to implement this commitment.

Partner with Us